Welcome to Picspammmers anonymous. My name is Maria and it has been three whole days since my last major Michael Phelps picspam. I know the goal of SpamAnon is to prevent people from excessive spamming but god...it's just impossible to not post pictures of the ever so sexy Mr. Phelps.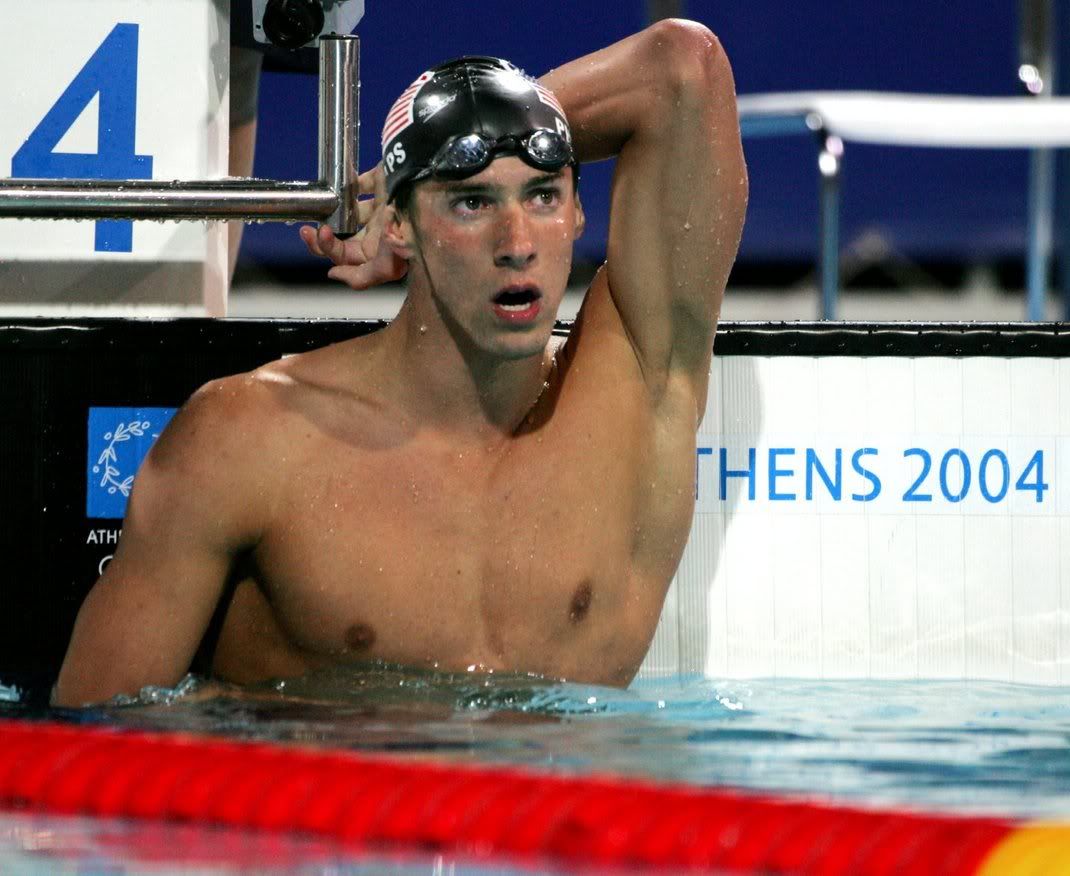 HOLY MOTHER OF GOD! *is speechless*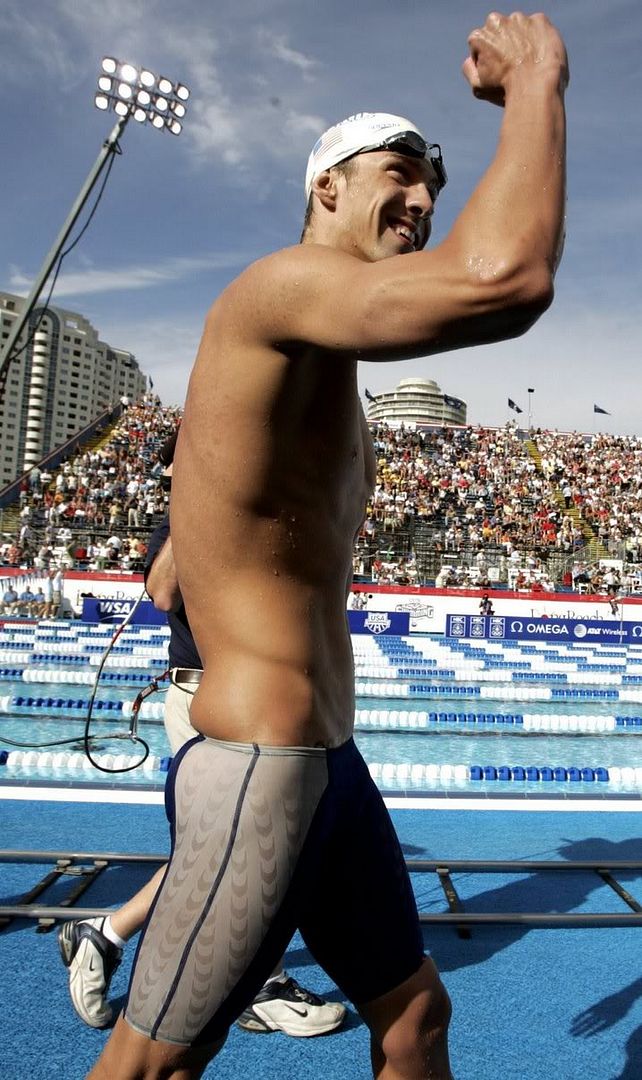 Did you see who just walked by? I believe it was Michael Phelps.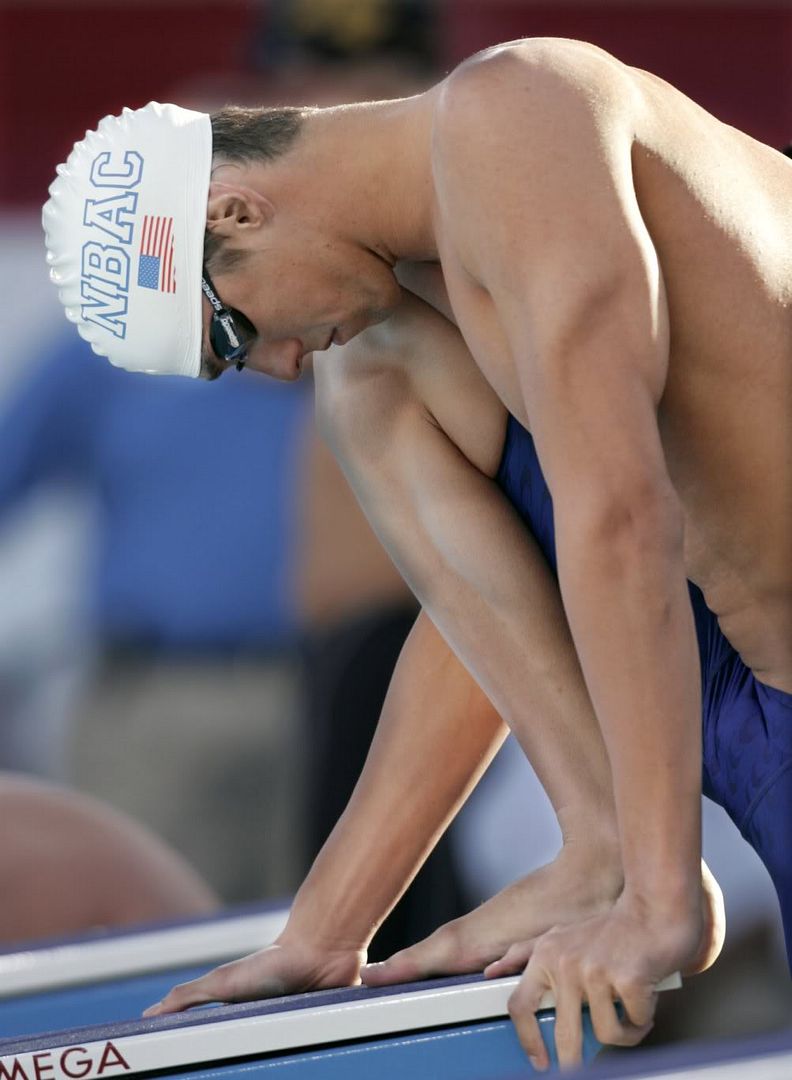 Flex it babeh!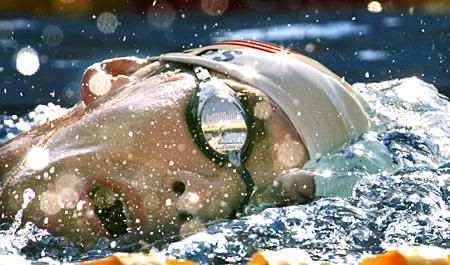 This pic is just...prettiful. I <3 the photographer who took this.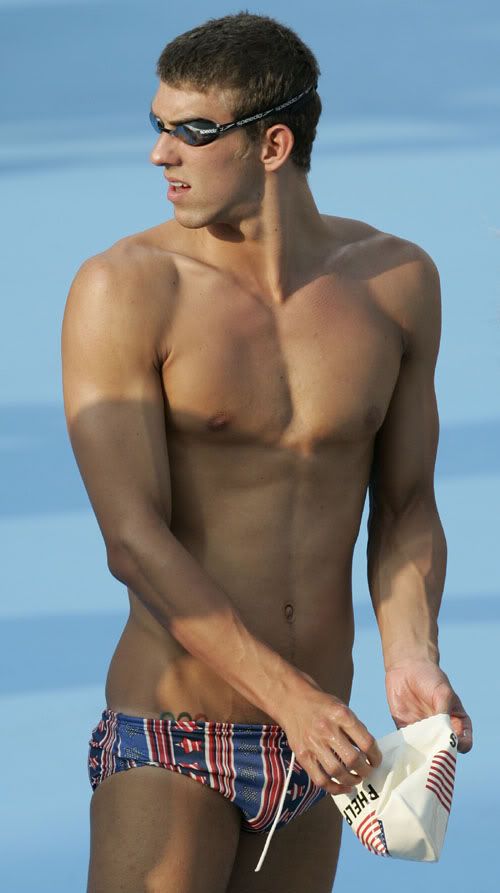 *is drooling uncontrollably* bucket over here please!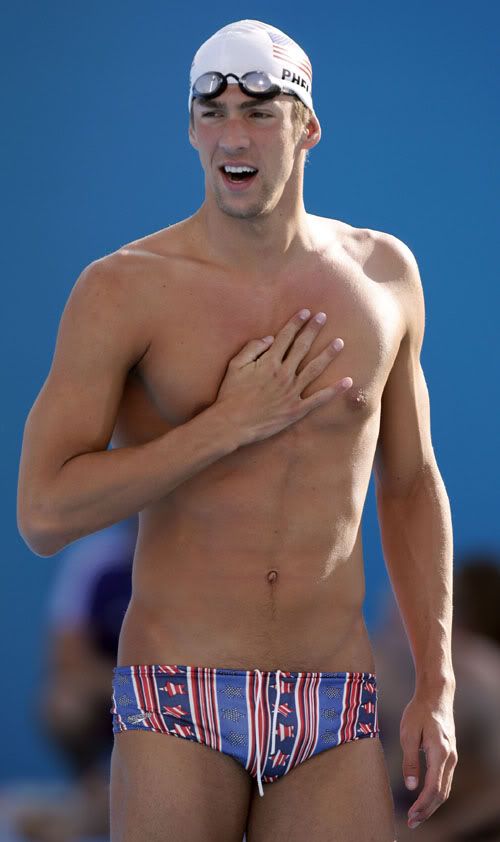 I feel like I died and have gone to Heaven and back.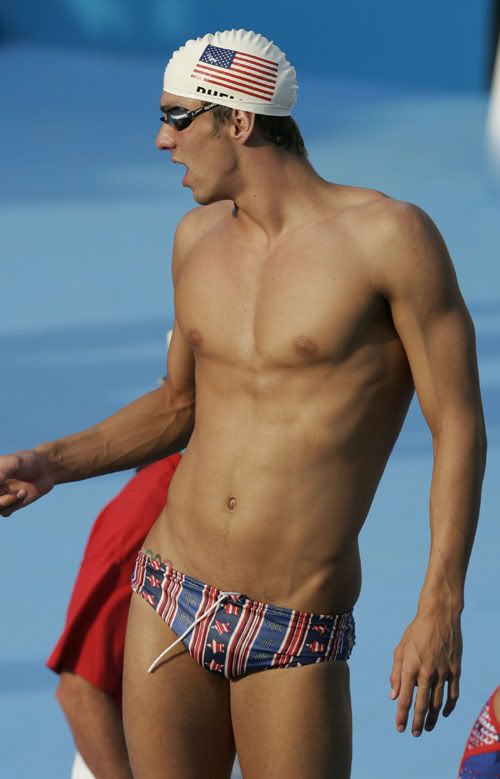 What...did you uh..say something? sorry, i was a bit distracted by the man wearing stars and stipes speedos.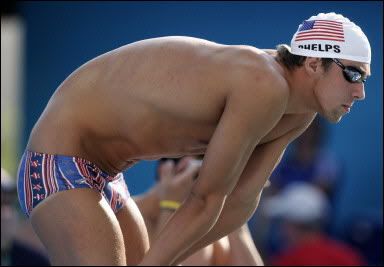 *has an insatiable urge to slap his behind..or grab it or something.*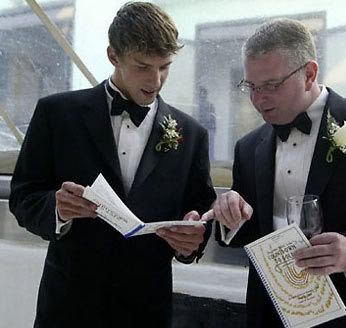 You are cordially invited to our wedding. (which is going to take place in my dreams)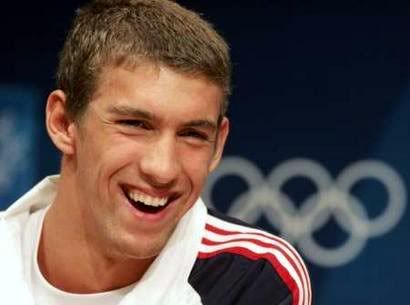 I lurve his smile....*dreamy sigh* my heart is melting....mm.ee..llt..iinngggg..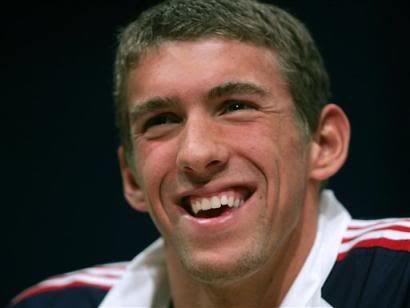 Is still Meeeeelllltttttinnnnnggggg....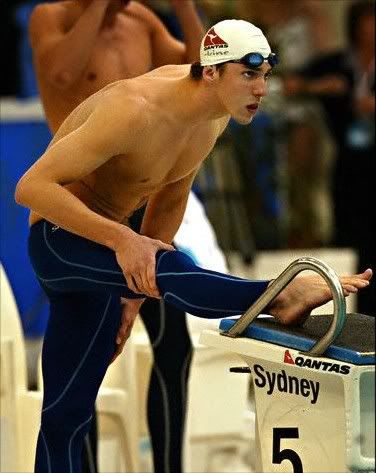 Oohh..flixible.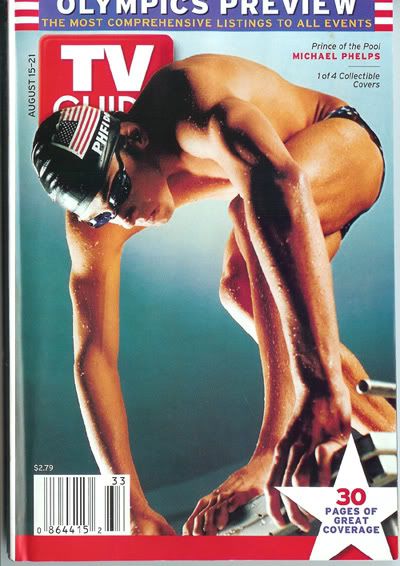 I want! I want! I want!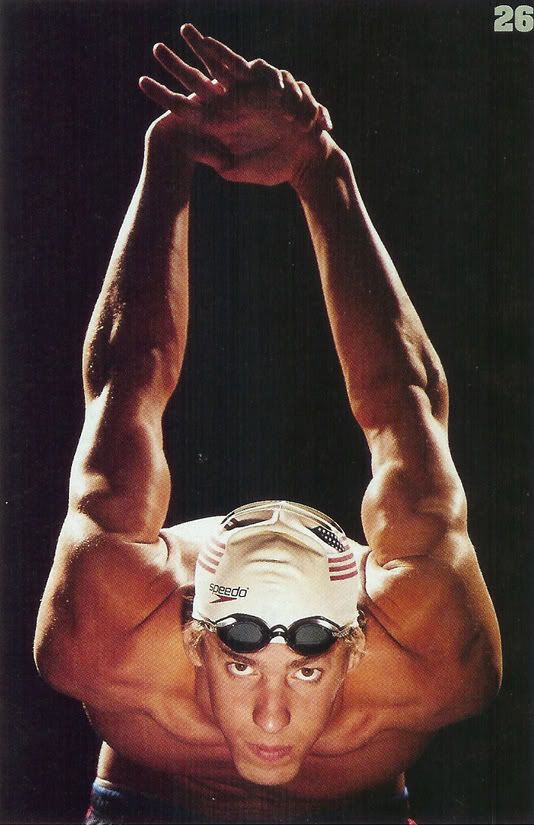 one word...HOT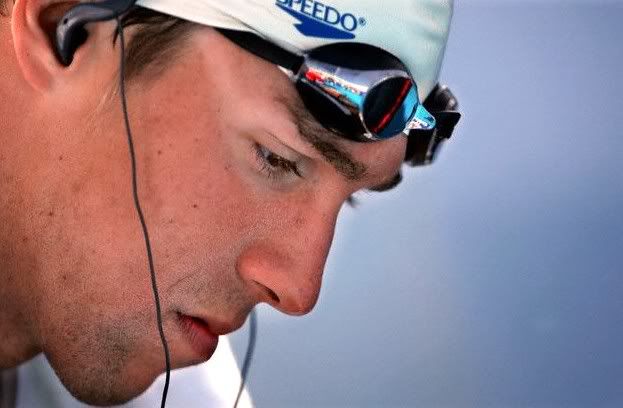 thinking about...Maria.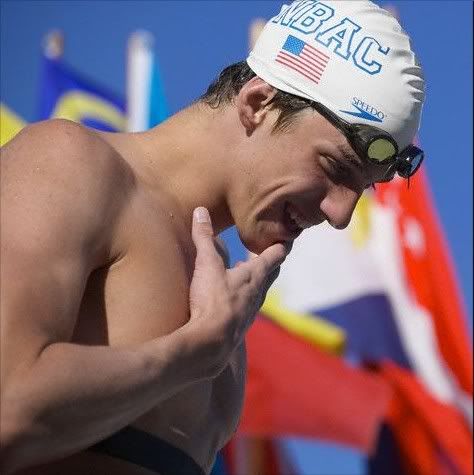 Maria is..down there..where he's looking. silly pervs, he's smiling because i can't swim very well.. geez...what's up with the perviness?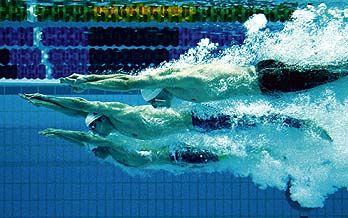 He's in the middle. I lurve underwater shots of him. <3<3<3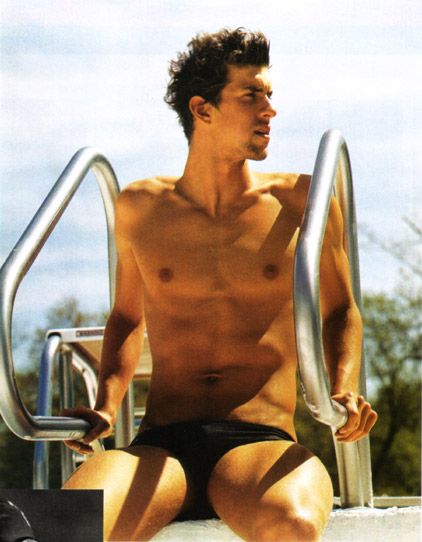 OMG. the shaggy hair...*touches screen with so much longing*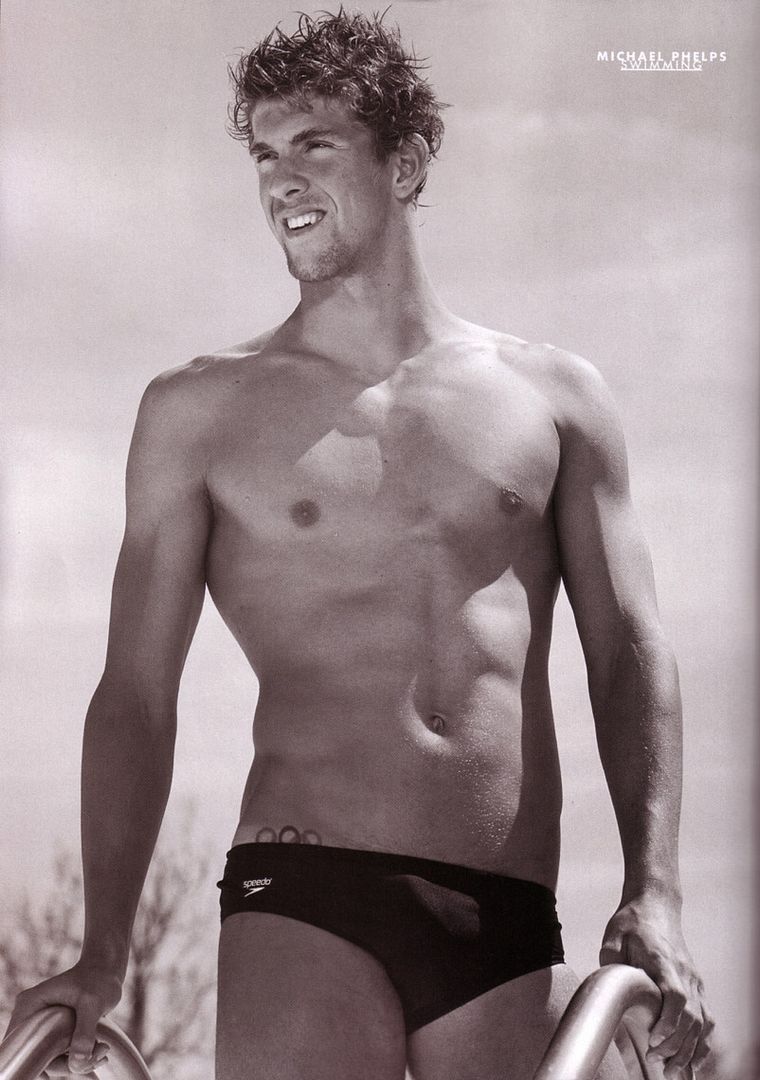 It's in black and white!! and we all know that Maria is a black and white photo junnkie. eeeee!!! The tattoo...*licks*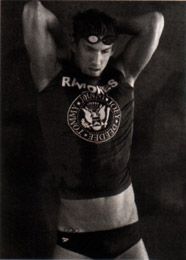 He's wearing a RAMONES shirt! oh wait..he listens to rap...*is devastated but gawd, he's soooo hot*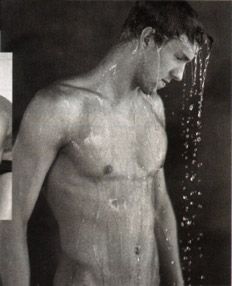 Dripping wet...aahhhhh he is teh ultimate SEXXXX!!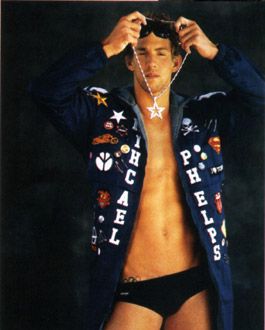 I want that jacket.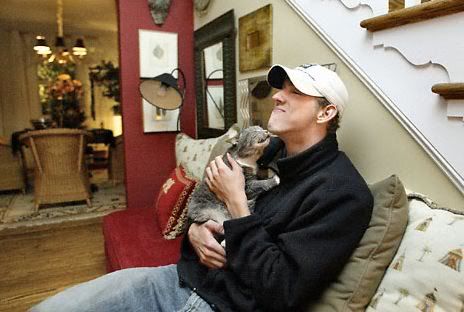 Look at teh cute kitty named Savannah.....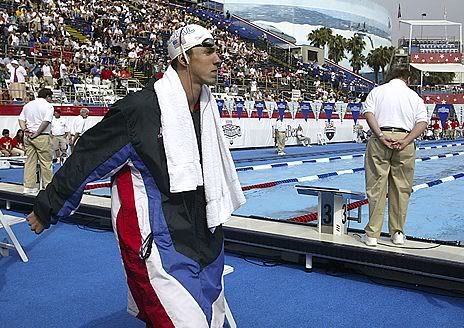 warm ups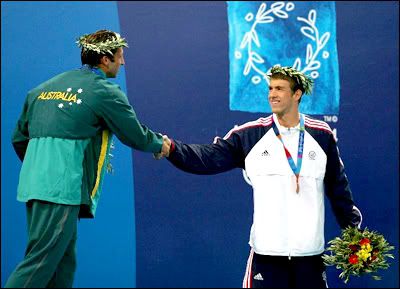 *dies*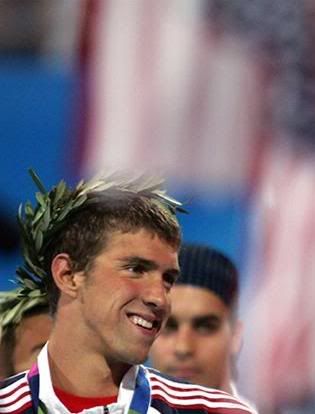 aww..the gold medalist..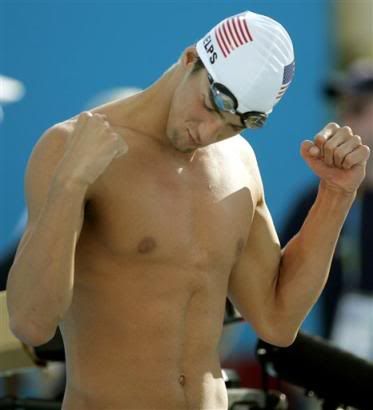 YESSS!! I have a date with Maria!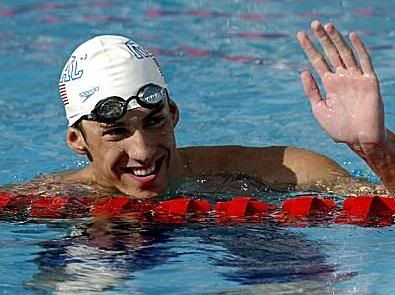 Hi Michael! *blows air kisses*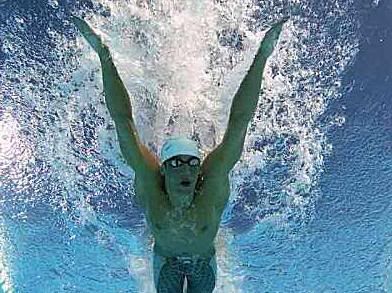 Michael doing the butterfly is just beautiful.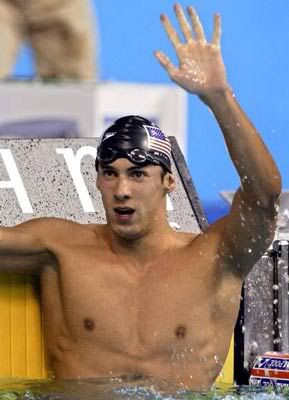 *waves back*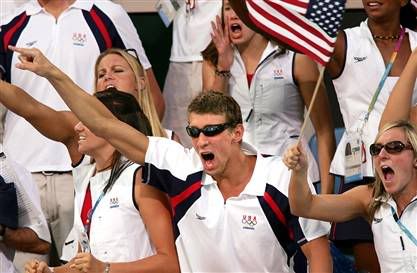 Cheering on the sidelines...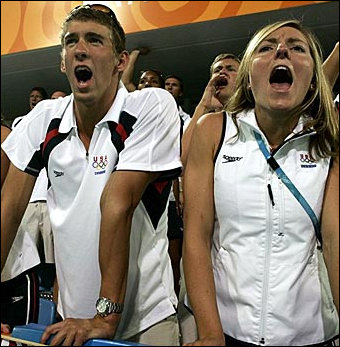 ooh..bendy arms.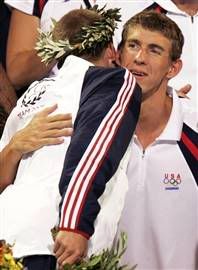 Hugggg the Crocker!!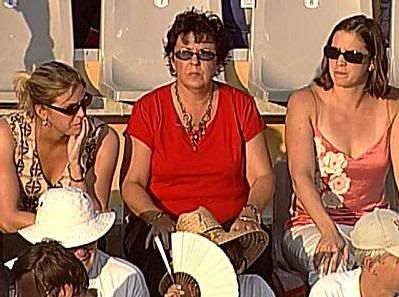 It's the family..Whitney, Mom, and Hillary.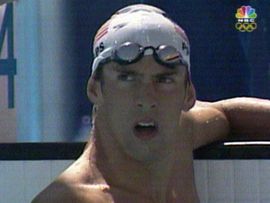 The smile that is destined to be the death of Maria.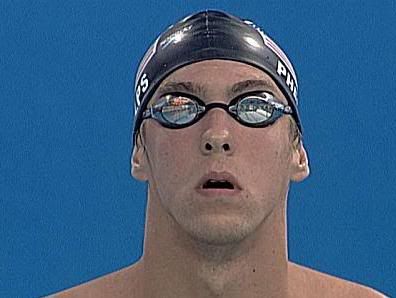 I want those goggles dammit!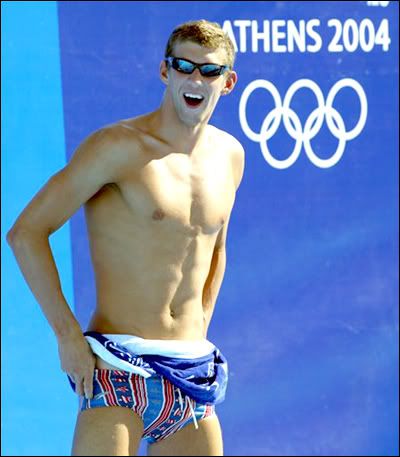 Tease. No..effing TEASE!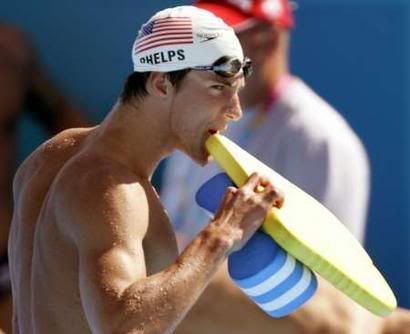 *bites back a moan.*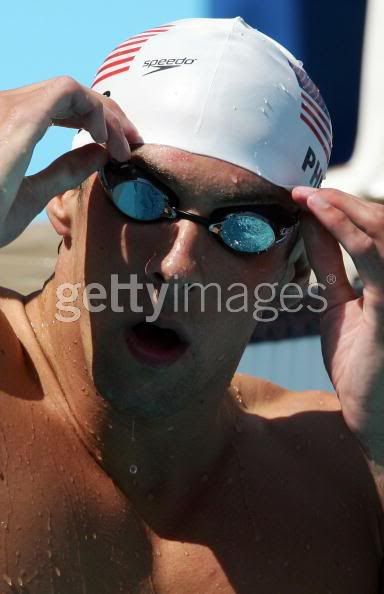 Curse the watermark!! oh well..still hot. Damn those goggles!!!
I know i posted this one before but gahh..he's just plain gorgeous.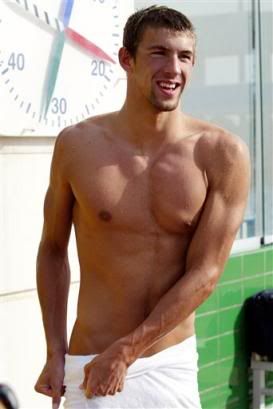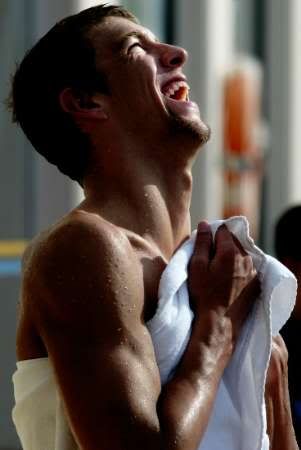 that's Maria's favorite so it had to be included.

He just got out of bed after long hours of you know what...SLEEP!!!
okay...that's it..i need to do my Psych homework.
I
might
stop picspamming for a while...le sigh... so I shall rely on the Phelps comms for my daily dose of Michael.
P.S. HUGE HUGE HUGE Thanks to all those who wonderfully shared their sexxay pics in the Phelps communities out there. You guys all rock!! I never would've gotten these if it weren't for you so THANK YOU THANK YOU THaaaaaaaannnnkkkkk YOOOOOH!!!
Major pimpage time....
mphelps_daily
because we all need Michael every day of our lives.
phelps2athens
_phelpfans
athens_daily
Current Mood:
contemplative
Current Music: For You to Notice - Dashboard Confessional (MY SONG FOREVER)